VEDUBOX

E-LEARNING SYSTEMS
Vedubox e-learning systems, powered by Zoom video conference, enables any institution, company or person to establish online education and online training systems on the internet with their own identity.
simple, basic and flexible…
It provides best learning solutions
Virtual Classroom
Live lesson, Web conferencing services, Digital Course,Video Course Library, Whiteboard, screen sharing, recording, chat.
Video Library
Upload and stream recorded lesson videos or any supplementary videos.
Digital Course Library
Upload any Scorm and Tin-Can supported contents with any attachments from file or internet.
Quizzes and Exams
Create unlimited number questions with question bank, quizzes/tests and exams.
Our customers are most important to us. We never stop working for you and listen to your suggestions. We do everything possible to make your business easier.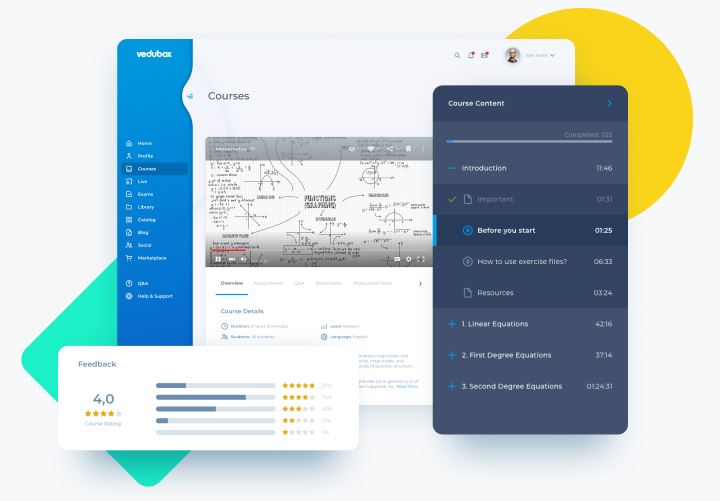 Integrated communication and e-learning system (LMS)
Determine your system's features!
Determine the number of registred users and the features you want, your logo, your web address (domain/subdomain) and then let us provide your system immediately.
Our system is scalable according to your needs.
Make your definitions!
Make your definitions for courses, catalogs, trainers/teachers, etc. .
Your data is stored in a secure area completely as private to you.
Get Started!
Start using the system quickly and easily with your users.